Tokyo Débris
2022-
UV print on acrylic, iron pipe
showed at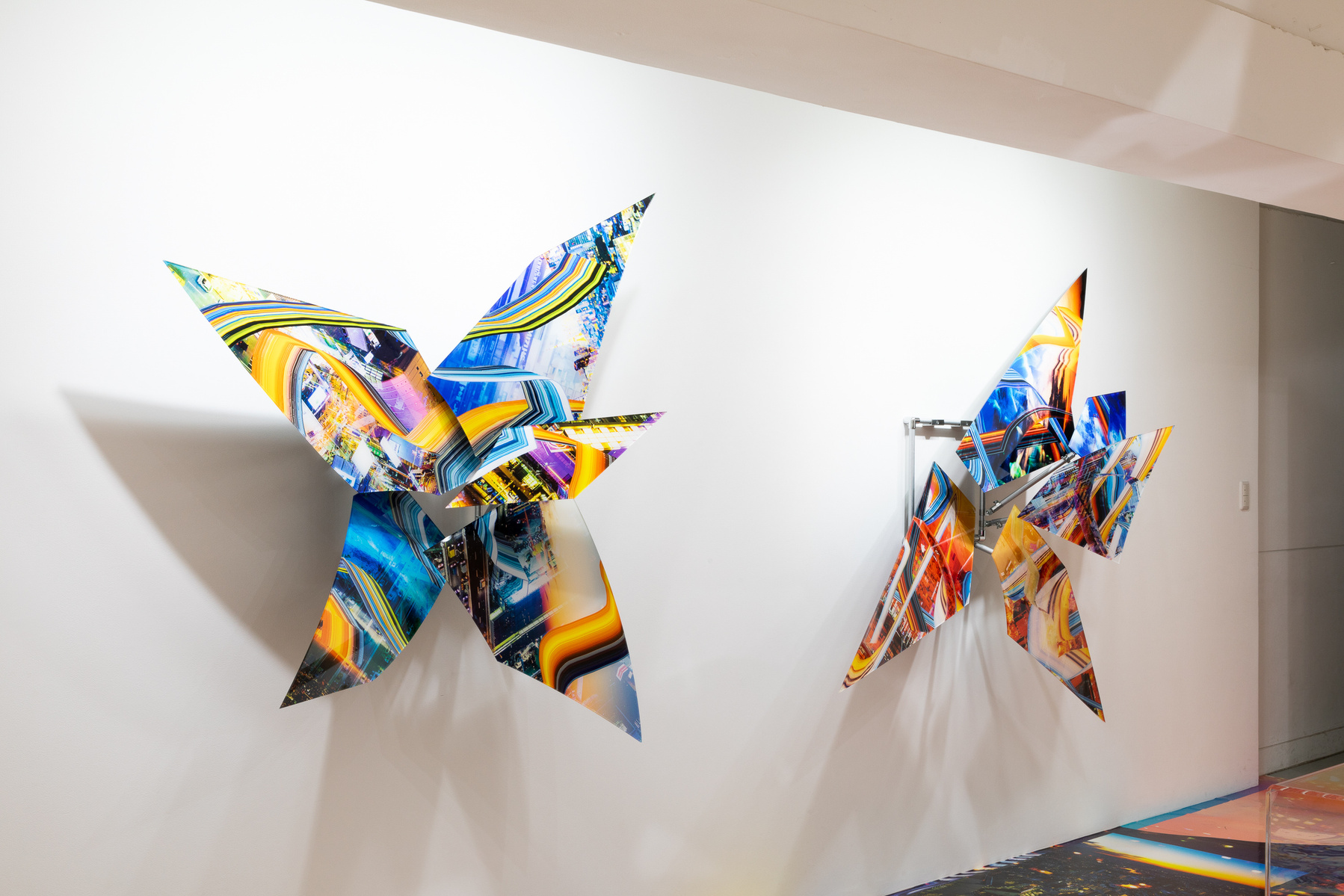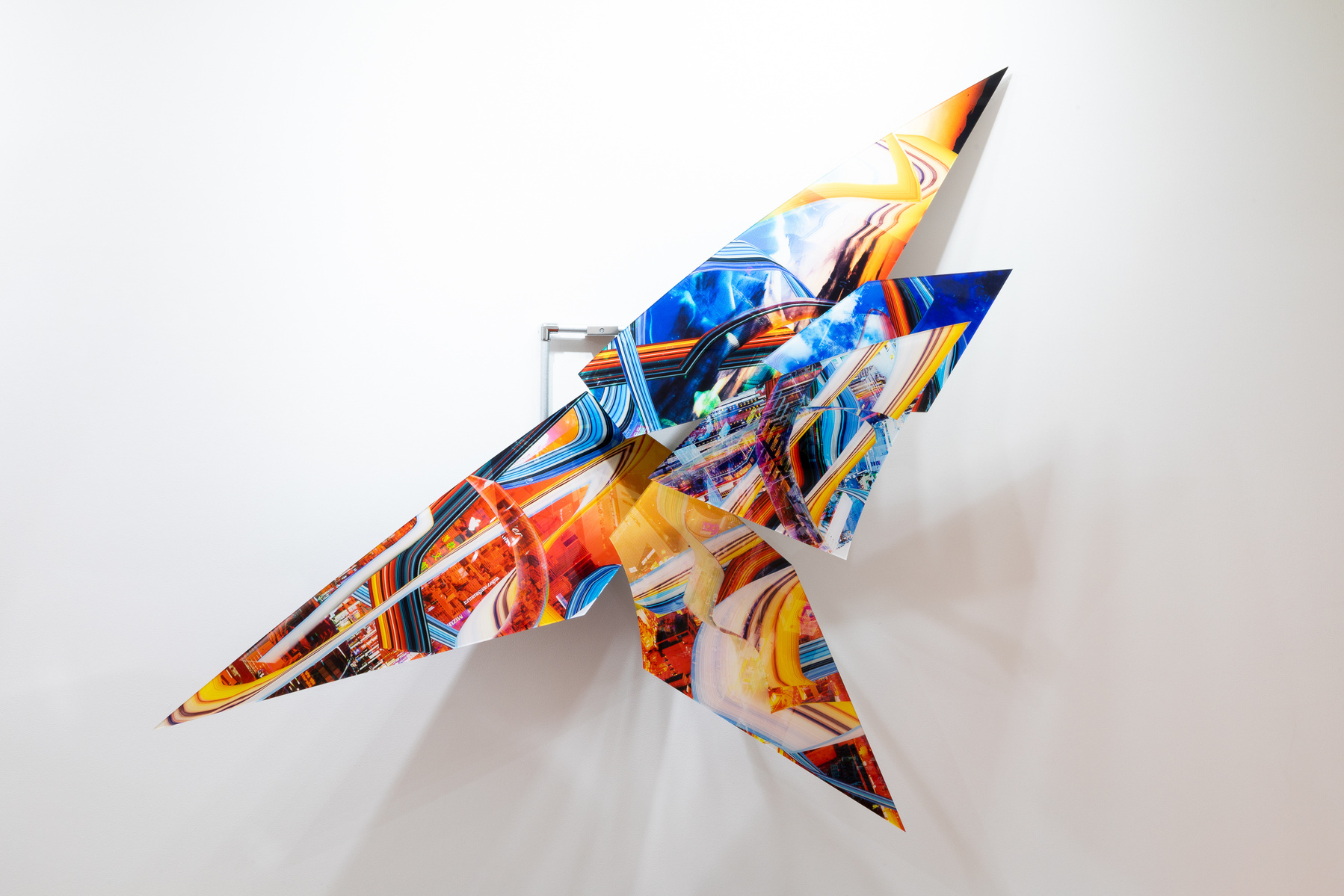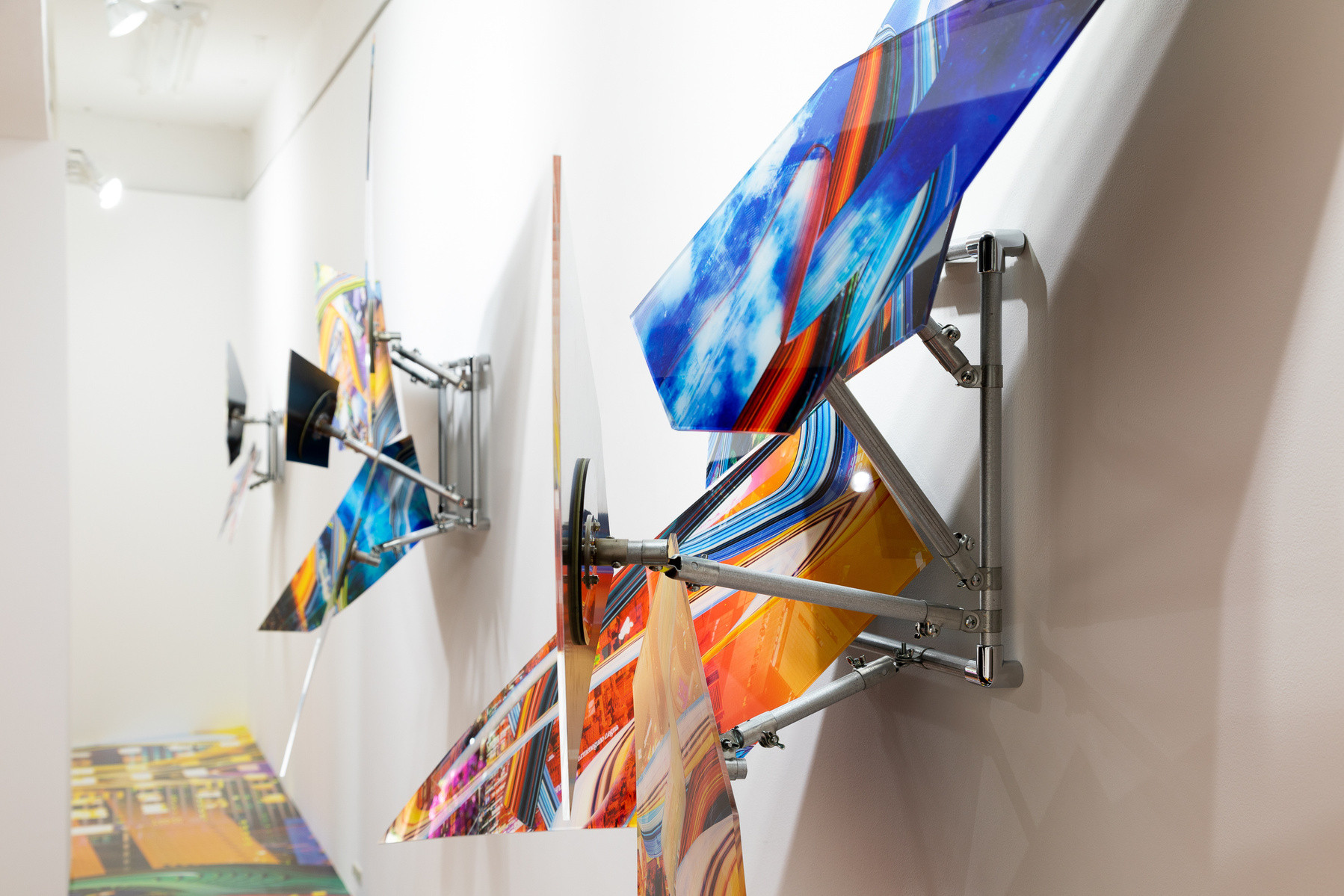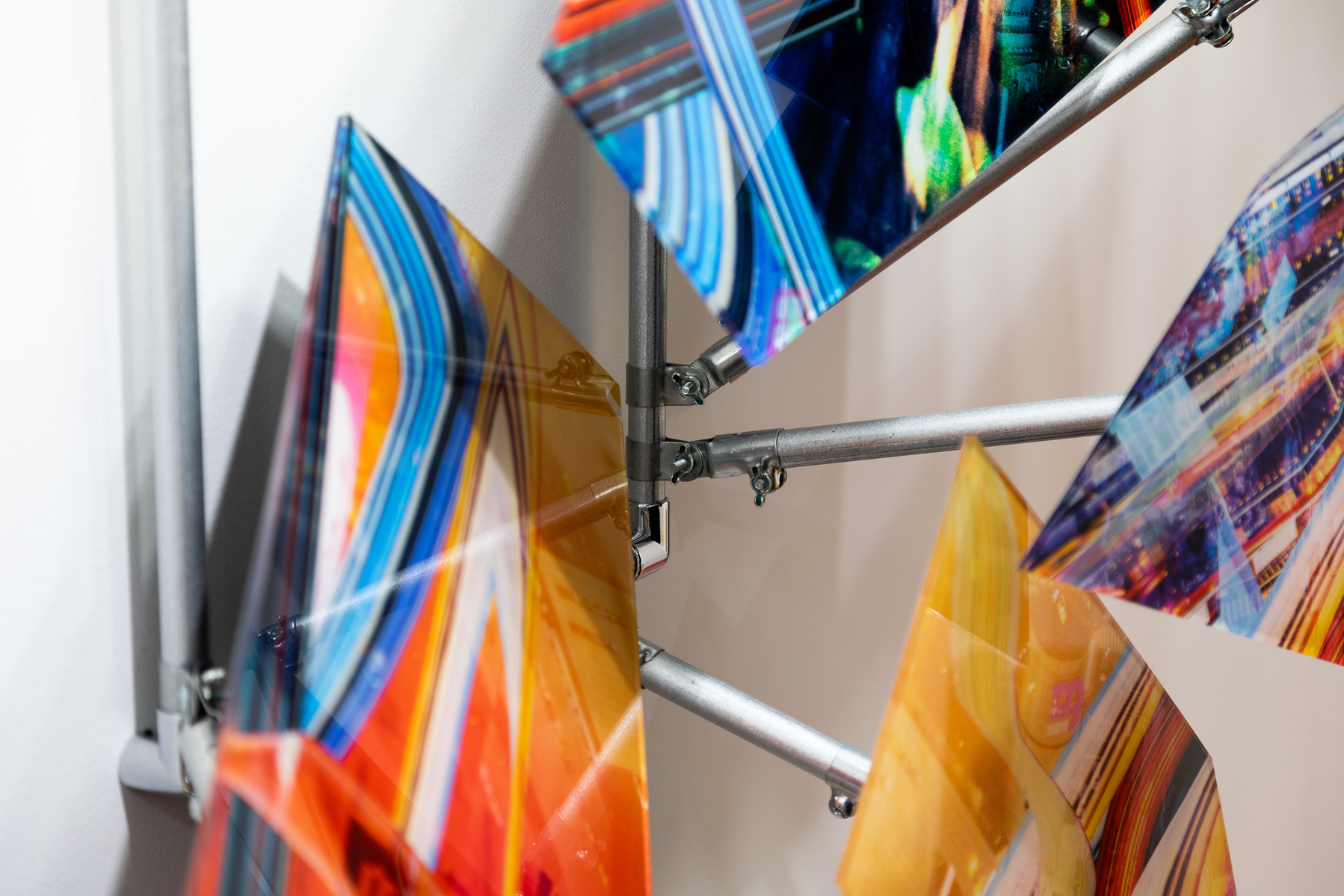 Tokyo Débris
I looked out over Tokyo from the rooftop of Scramble Square and saw countless small pieces of debris that seemed to flicker in the evening sun. We live reluctantly among these concrete buildings that extend upwards with no apparent order.
What can photography do to this spectacle below — the interweaving of these controlled elements and that which spills out from them? Tokyo is full of debris. Redevelopment, social media, a saturation of images, neuroses, data supremacy, NFTs… Hollow eyes, devoid of passion, persistently chase what is displayed on smartphones.
Repressed life, confessions experienced through a mask, flash between these scattered fragments of Tokyo débris.
If we aspire to become like the nameless birds that turn themselves around and fly, and envy the beasts that run across the earth on all fours, we too can burn this blood. Let us step on these corpses tainted by Mammon and half-hearted kindness, let us fall in love, drink and dance dirty.Once we let go of the reins of emotion, we will never be the same again. This is what the adults you see are really like. I'm sure I'm half a corpse, too.
So take that leap.
With Tokyo Débris as your stage set, the diffuse light of the LEDs and the radiant glow of the sun in the background, light up your body with a true sense of being alive.
トーキョーデブリス
スクランブルスクエアの屋上から東京を眺めたら、無数の細かい破片が夕日に照らされてチカチカ光っているように見えた。当てもなく上に伸びていくコンクリートのビルの間で、俺たちはしぶとく生きている。
制御されたものと制御から溢れたものが編み出す眼下の光景に、写真は一体何ができるんだろう。トーキョーはデブリだらけ。再開発、SNS、イメージの氾濫、ノイローゼ、データ至上主義、NFT……。情熱の籠らない虚な瞳はスマホのディスプレイを繰り返し追ってみる。
抑圧された生がマスク越しの告白が、バラバラに成ったトーキョーデブリスの合間に閃いている。
身を翻して飛んでいく名も無き鳥に憧れ、四つ脚で地を駆る獣たちを羨むのなら、俺たちもこの血を燃やせばいい。拝金主義と中途半端な優しさに身を染めた屍を踏みしめて、恋をして酒を飲み汚れ踊ったらいい。
情緒の手綱を一度手放せばもう二度と元には戻らない。それがお前たちが見ている大人の姿だ。俺もそう、きっと半分くらい屍だ。
だから跳び越えろ。
トーキョーデブリスを舞台装置に、乱反射するLEDの光と太陽の輝きを背景に、生きる実感をその体に灯せ。